Okay, perhaps I'm skipping over Thanksgiving, eh? I just always get that feeling after Halloween is over... it's time to start easing into my (other) favorite time of year! :)
Here are some of my fave pictures from Halloween. I posted a whole album on facebook in case you want to see more!
And since I'm thinking about Christmas... I don't know about y'all, but I'm pretty much a loser about sending out Christmas cards. Now that we're moving into that season (and also since my friend Katie ALREADY HAS HERS DONE- gosh!), I'm starting to feel stressed out about it.
Enter: Shutterfly Christmas Cards.

They are my favorite place to get prints & photo books & cards from. They always have excellent quality, great prices, and adorable designs. (And I'm always a sucker for one of their free prints deals!)

So I'm gearing up to do our photo Christmas cards, and I'm digging that they have these awesome collage cards, since I often have a hard time getting a good shot of all our kiddos. I particularly love this one:
(Plus it's my favorite shade of green! SCORE!)
However, I'm not positive if that's the one I'm going to pick... they have so many cute ones!

It will make it so simple for me to get cards done this year. As much as I'd like to handmake them, it's just not going to happen! Can I get an amen?!

Hmmm...I may even get some Christmas gift tags while I'm at it... (I didn't even know that they did those!).

Let's hear those sleigh bells jingle.... :)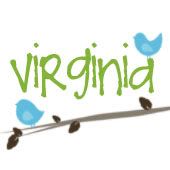 (
Shutterfly is providing me with 50 free photo cards for doing this blog post, however, the opinions offered are my own and I truly do love Shutterfly and use them often! If you are interested in blogging about Shutterfly & receiving photo cards, check out this post.)