Because, ahem,
someone
is clearly concerned about me and whether I had a good time at the beach, (*wink*), I figured I'd better post some trip pics.
(P.S.
Someone
- I'm writing you an email and a bunch of comments today, I promise! I lub ya girly!)
I had a very fabulous time.... it wasn't too long of a trip, but just enough to get a little breather from life. I got to basically "check out" for a couple of days, and that was very much needed.
I went as a "over-25-person-that-can-sign-in-to-the-condo" for Kari Ann and Carrie, since they were going down there to celebrate their 21st birthdays. I invited Ginge along so that we could have some ol' bonding time- I knew she needed a break from her job too!
We went out the first night to A.J.'s and had some fun...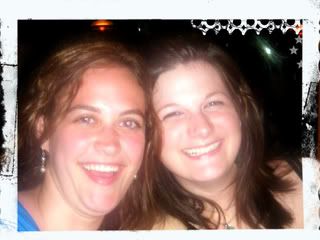 It was super loud there, but it didn't stop us from chatting and playing "Never Have I Ever" the whole time. Hehe.... lots of fun!
We went back to our GORGEOUS condo and hung out a while longer. (I have pics of the condo but they are on Carrie's laptop so I must wait to get them from her.) If you are ever in Destin, go to the
Ariel Dunes.
Super nice condos and right now, they are a very reasonable price because they are brand new.
Me and Kari hanging out...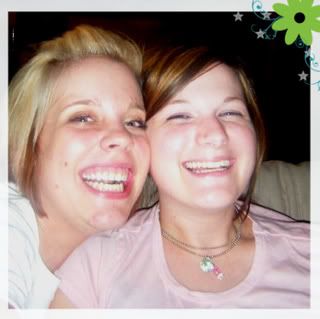 Totally had to copy
GMac
on this pic.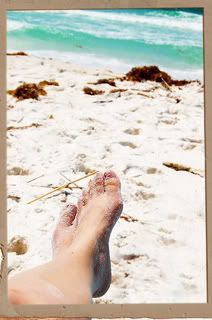 The Gulf was really rough on Saturday. Like, it was SUPER wave-y for the Gulf... I loved it. Ended up getting in to the water several times to cool off and jump in the waves.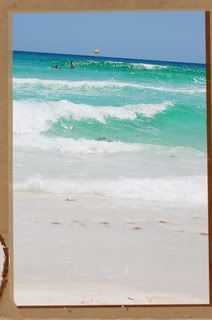 We ended up going to play putt-putt that night... I couldn't help but snap about 50 pics. Hehe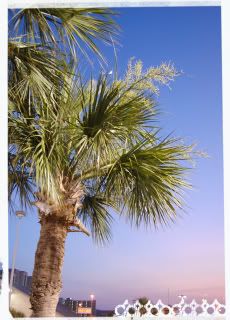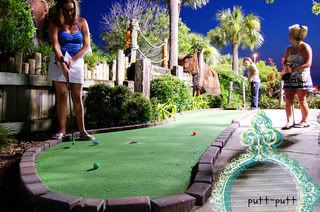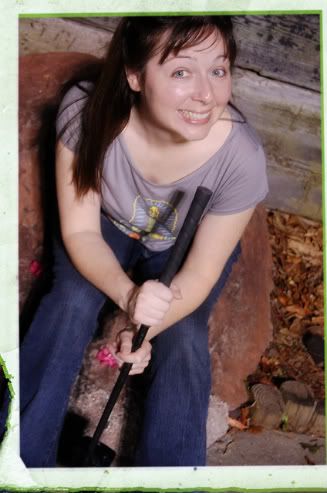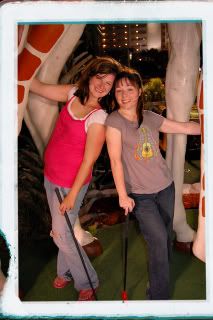 Totally had a blast and am so glad I got to go. Hopefully that gives me my beach fix for a while...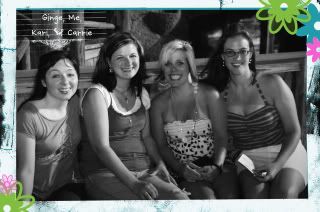 Later, dudes!